Adulting 101: Recent Graduate Edition
We often think about graduation as a scary time, a time when #adulting becomes so apparent in our daily lives. But it doesn't need to be scary – below are some key tips that will help the recent college graduate master #ADULTING, one step at a time.
You Are Your Own Personal Brand: Market Yourself
Whether we think we have a personal brand or not, they exist and we must start thinking about how we want this to define us and our careers. The question is no longer if you have a personal brand, but if you choose to guide and cultivate your brand or to let it be defined on your behalf.
Think about what you want others to envision when they hear your name. Your brand should be a reflection of who you are and where your passions lie. People connect with other people and so building a brand around this will foster relationships and your personal reputation inside and outside of your network.
Embrace the Now (Year of Yes)
We, as humans, often look at what's behind us and what the future holds instead of looking at the now and embracing what is right in front of us.
After reading Shonda Rhimes's book, Year of Yes (highly recommend!), many quotes resonated with me. One quote in particular struck a chord, "I think a lot of people dream. And while they are busy dreaming, the really happy people, the really successful people, the really interesting, powerful, engaged people are busy doing." Now, I think most of us can agree that a combination of both dreaming and doing is essential but you MUST focus on doing the things that are out of your comfort zone or the dreams you dream may never become reality.
Your Degree Does Not Define You (Go into anything that excites you and excel at it)
Your college degree does not define you, nor are you ever confined to its boundaries. You must focus on learning and engaging in as many new things as you can. Experience always trumps a piece of paper. If you know exactly what you want to do at 21 years old, good for you, but often times we learn through real world experiences.
The best way to discover what excites you is to go into something that interests you and excel at it. From that point, you are making a name for yourself and the connections you bring upon your network are never ending and positive.
Find a Mentor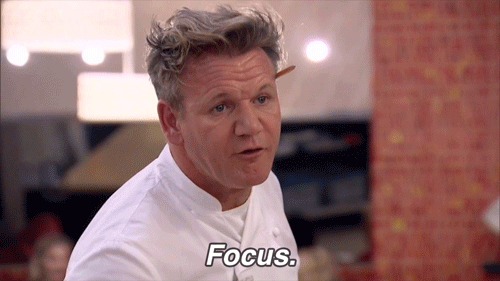 In Sheryl Sandberg's (COO of Facebook) book, Lean In, she makes the point, "If someone has to ask the question, the answer is probably no. When someone finds the right mentor, it is obvious.  The question becomes a statement. Chasing or forcing that connection rarely works."
What you should be focused on is finding someone who believes in you and learning from this person. You do not want to ask for the roadmap to success but how to navigate and make your own way there. Keep your eyes and ears open always, for your mentor might be right in front of you.
Your Education Never Ends
With the job market as competitive as ever, you must remain ahead of the pack and your education never truly ends. Whether that means earning certifications through online courses to help your resume stand out or always soaking up life advice, you must actively continue to achieve more.
Learn from others around you. This is not confined to just your boss, rather it includes everyone who you might interact with every day.
Congrats on joining the real world, it has been waiting for you!